Page 2 of 2 •

1, 2

Life isn't hell for everyone. Some people rather enjoy life. Meeting sexy girls all day is what happens in life. God isn't technically playing a game and isn't always testing you faith. If you ask for patience from God he will give you opportunities to test your patience. Being a christian is actually very easy. You just can't be completely oblivious.
_________________
"No one is taller than the last man standing."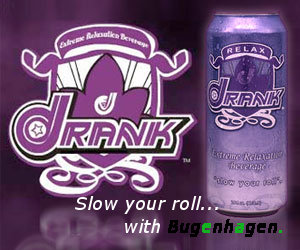 Cookie Academy Member




Number of posts

: 1015


Age

: 23


Location

: If I told you, then I would have to kill you.



Actually, I can be completely oblivious and I am!

Free will = choice in belief, so I exersice my right to free will to be atheist!

Faith is a choice, and it's one I personally disagree in... If anyone finds a religion where gaming is worshiped as a god, then my views may adjust...
_________________
Things are going to get ugly... Pirate ugly...
THAT'S NOT "NORMAL" EVIL! THAT'S "KILL IT WITH FIRE" EVIL!
Cookie Academy Member




Number of posts

: 723


Age

: 26


Location

: Black Pearl



heh, we need kai
i've given up in arguing about this stuff for the most part

_________________
Cookie Academy Member




Number of posts

: 246


Age

: 27


Location

: New Jersey



I personaly think the only faith one needs is faith in themselves.
The rest is just blind faith, and I didn't mean not to believe in something bigger than yourself, but I can't live my life praying to a god to make everything perfect, people are made for what they are and make their own choices, I think it's more possitive thinking is the way of god and Negatove thinking is a retrospect of the devil.

It's like Pyschology , If you tell yourself you will fail at something you most likely will, If you have the confidence in your self to succeed you most likely will.

Anyway that is one way to look at the two sides.

And yeah I think this topic has gotten far old by now!
Cookie Academy Member




Number of posts

: 152


Age

: 35


Location

: Australia



Page 2 of 2 •

1, 2

---
Permissions in this forum:
You
cannot
reply to topics in this forum