Page 3 of 3 •

1, 2, 3

News Reporter: "We interrupt your program for this breaking news. Wonko the Sane has disappeared. Tanis has cloned himself on Kamino in the OK Cloning Facility. Tasmann has been assassinated. Members from the School of Cake are going to be picked off one by one. We know this because we have received a list of members to be killed. It's signed by *screen starts to static* What's going on? *static continues* Fred, what's going on? Ladies and gentlemen, we'll stay on air as long as-"

*Sirens start to blare* The United States is in a state of emergency. Where is Wonko?!?

*The next day; T.V.'s start to work again* News Reporter: "Are we on? Are we good? Well are we?!? Oh..hello ladies and gentlemen. Yesterday all of our computers were hacked by someone. We don't know who but we suspect it to be the same person who sent us the hit list. That person is Juheti! He's been apprehended and is currently in the Pie asylum. More on all of this and Wonko tomorrow!"


Was that good? Feedback. please

Llama has been framed. He now is...the..official..story teller.
_________________
"No one is taller than the last man standing."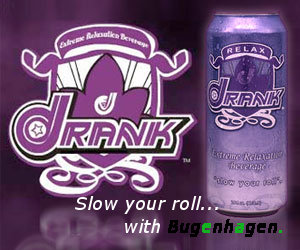 Cookie Academy Member




Number of posts

: 1015


Age

: 23


Location

: If I told you, then I would have to kill you.



EVERYONE BECOMES FRIENDS.

The end.

j/k I'll carry it on tommorrow.
Recovering Spammer (Stage 42)





Number of posts

: 1807


Age

: 20


Location

: videogamedunkey



-reaction to Wonko Disappearing.



Number of posts

: 275


Age

: 23


Location

: Rosenberg,Texas



right then, lets put my recently crappy english skills to
work.

Channel 7 news comes on, the new anchor begins to speak. "Hello? Are we on
Air? Hello, I've just recieved news that the creatures back from the bermuda
traingle are invading. To stay alive you must, stay in your homes, get into the
basement if you need to and whatever you do, do NOT go-" The news cuts off
air.

The channel 7 begins to have technical difficulties. An hour later, a
BG(broadcasting global) news anchor, reporting from chicago, begins to panic
and worry, as begins to describe the sights he sees. "Hello, we just lost
contact to the channel 7 news station, here I stand, Cthulhu is destroying the
city of chicago! The military are useless, This is a truly horrifieing sight
as... whats that? Oh my, Ladies and Gentlemen there is a space shuttle speeding
towards Cthulhu... Oh my-" The BG news, cuts off aswell.

The cities begin to crumble, history is being destroyed, the president is
missing, and Tanis releases all the creatures into world, to do his bidding.

Cthulhu had been destroyed as with Chicago, and as the fog of ashes pass, a
rock begins to drop one by one, then, coming out of the rubble, is Cap'n Jack
Sparrow, looking beaten and injured, as he looks at the damage, he lays there,
passing out until he sees a silhoutte coming towards him, the strange figure
mumbles "Need some help?" and Jack replies, "Who are you?",
as the figure move closer, he appears to be wearing a helmet with a skull
painted in it. Jack begins to get his sight back from passing out and he
shouts, "Who are you and what do you want?!" the man takes off his
helmet and says "I want these creatures and Tanis gone.", the man was
Blivvy. Jack stumbles as he gets up, he wonders and asks "What happened?"
Blivvy clears his throat and answers "Tanis got out..." Jack gasps
and angrily asks "How?!", Blivvy sighs and replies "Wonko
disappeared. The power cut, the defenses fell, and Tanis got free. I just know
that this was not a one man job. Back to what actually happened, Tanis freed
the creatures of all our worst nightmares and used them to invade the world,
and maybe take over, what happened here is that your ship EMP'd and crashed
landed in Chicago making a nuclear explosion, it destroyed the city and
Cthulhu, how you survived is amazing."
yey.
Recovering Spammer (Stage 42)





Number of posts

: 1807


Age

: 20


Location

: videogamedunkey



Page 3 of 3 •

1, 2, 3

---
Permissions in this forum:
You
cannot
reply to topics in this forum